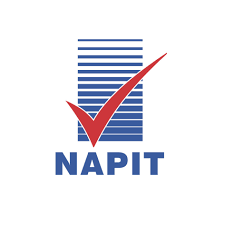 NAPIT is a government approved accreditation service.
To become a certified member of NAPIT Low Carbon Installations Ltd has demonstrated that it maintains a high standard of workmanship and office administration.
We are registered with NAPIT for the following types of installations, Solar Photovoltaic, Solar Thermal, Biomass, Heat Pumps, Plumbing and Heating.