Now is the ideal time to have your solar panels serviced.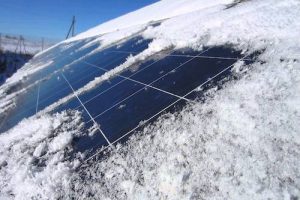 Low Carbon Installations Ltd will tailor a quote to the requirements of your installation.
Solar Thermal panels are especially vulnerable to damage from freezing conditions. Glycol which is the liquid that transfers heat from your panels to your home contains an antifreeze. This liquid deteriorates over time and should it become too weak to cope with outside temperatures it could cause serious and expensive damage to your panels.
Solar Photovoltaic panels should be checked for damage to connections and the panels should be cleaned to maximise the benefits of clear, frosty, if shorter days.