Low Carbon Installations Plays its Part in the New £80 Million Doncaster Rail Depot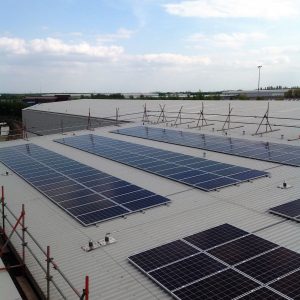 The new purpose built £80 million railway depot near Doncaster which houses the repair and cleaning facilities for the East Coast main line long distance trains needed to be as energy efficient as possible. Low Carbon Installations designed and installed 240 Solar Photovoltaic Panels giving a substantial saving on energy costs.
Low Carbon Installations carried out this installation within the restrictions of other trades still working on aspects of the build and brought the project in on time and on budget.